Name Screening Analyst (Contract)
Job Summary
Singapore
Contract
BBBH812555
Apr 08, 2022
Competitive
Job Description
My client, a well reputed local bank is looking for a name screening officer for its KYC operations team. This role reports Account Services responsible for name screening for new/exisiting clients.
Name Screening Specialist
Morgan Mckinley is working in partnership with a leading private bank on a 6-month contract (highly extendable and convertible) to support an operational resilience project. Operational resilience is commonly known as Business Continuity.
Job Description
To perform Individuals/entities name screening search engines such as e-Name checker, Factiva, World-Check, Google, and Baidu as part of the Bank's Onboarding, Periodic Review processes
Ensure effective discharge of the screening requirement based on defined screening methodology and workflow
Ensure screening request are processed on a prompt and timely basis in accordance with defined productivity/efficiency measures and maintaining a high quality of the screening request performed
Interchangeable between screening for onboarding accounts and periodic review
Perform other non-screening tasks that may be assigned by line manager from time to time and ensure the effective discharge of the tasks assigned.
The Successful Applicant
As a successful applicant, you would have the following skills & qualifications:
Similar experience in private banking or retail banking. Candidates with up to 2 years of working experience in a similar capacity and who has displayed keenness in developing career in Operations Account Services space.
If you're interested in this role, please send your updated CV (word format) to smalhotra@morganmckinley.com for a confidential discussion
Referrals are greatly appreciated.
Morgan McKinley Pte Ltd
EA Licence No: 11C5502
Registration No: R1770166
Registration Name: Suhani Malhotra
Only shortlisted candidates will be responded to, therefore if you do not receive a response within 14 days, please accept this as a notification that you have not been shortlisted.
Consultant Details
Consultant Details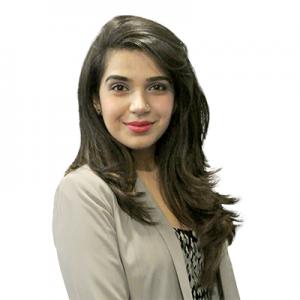 Suhani Malhotra
Principle Consultant | Risk & Compliance Contracting
+65 6818 3174
smalhotra@morganmckinley.com