Finance Manager (Consolidation/Reporting) - 1 Year contract
Job Summary
Singapore
Contract
BBBH773250
Jan 14, 2021
Competitive
Job Description
Our client, an MNC within the healthcare sector are looking for a Finance Manager (Group Consolidation & Reporting) to join their Finance team on a 1 year contract, with a high chance of conversion
The Talent
Around 7-9 years of relevant working experience in various finance roles, including reporting and preparing consolidation
Degree in Accountancy or recognisable accounting qualification (ACCA, CPA and etc.)
Prior experiencein BIG 4 appreciated
Strong accounting and reporting knowledge
Dynamic and bright personality with a positive attitude. A team player with good organization skill and an eye for accuracy and detail
Willing to work in demanding dynamic environment
System-savvy, proficient in Microsoft Excel
Project management experience
The Job
Accounting, statutory reporting & consolidation on a timely basis. Ensuring accounting & financial reporting is in line with the company's Financial Reporting Guidelines and IFRS.
Provide accurate and timely financial reports to various internal and external stakeholders.
Financial governance for Internal process review over the financial reporting, evaluate current business processes and recommend improvements and key accounting estimates review.
Support the company's affiliates in the closing and reporting in timely manner.
Support the group in providing the training to affiliates required in closing and reporting
Liaise with auditors and provide necessary data, to ensure good control deficiencies in an audit of Financial statement as well as to minimize the uncorrected audit adjustment.
Support for Global Treasury topics / pension /tax disclosure requirements and others related topics
Support in implementation of new IFRS guidelines, regulations and conducting checks and review on application by relevant markets.
Adoption of new IFRS - from conception to implementation and stabilization.
To review internal policies and rollout of revise accounting guidelines, booking routines and calculations and provide continuous support / improvement for roll-out solution.
Manage 1 professional and train the Accounting teams in affiliates. Develop work plan and trainings based on objectives and job responsibilities.
If you are keen to explore further, please click the "Apply" button or feel free to email me at gcazalis@morganmckinley.com
Morgan McKinley Pte Ltd
Greg Cazalis
EA License: 11C5502
Reg No: R1871051 (Cazalis Tabusalla Gregorio)
Consultant Details
Consultant Details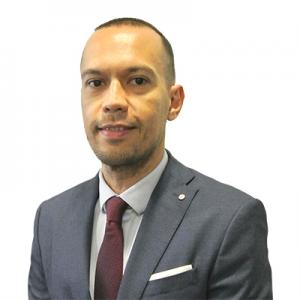 Gregorio Cazalis
Consultant
+65 6818 3159
gcazalis@morganmckinley.com