Data Analysts (Renewable Contract)
Job Summary
Singapore
Contract
BBBH760513
Sep 16, 2020
S$0-4k pm
Job Description
Multiple Data Analyst Opportunities with one of the leading software companies from USA!
THE CLIENT:
Our client is one of the leading software companies from USA. They are looking for experienced Data Analysts to join their team.
DUTIES:
Handling sensitive customer data while adhering to strict security and privacy rules
Identifying, analyzing fraudulent transactions patterns and using platform tools to make accept/reject decisions on client transactions
Developing programs and platform tools to help increasing the efficiency in our operations and to identify proactively subsequent bad behavior
Supporting the technical fraud projects across our different sites
Using advanced statistical methods to unravel deep insights from substantial amounts of transaction and usage data
Adhering to platform KPIs related to accuracy, decision time, and productivity
Proposing preventative measures, process enhancements, and improved tool functionality
Raising team awareness on process changes, quality improvement, fraud trends, and other matters of concern with clear communication
Developing documentation, coordinating and implementing guidelines, training and helping colleagues with new tools onboarding
Providing root cause analysis and participate in meetings with senior team members from other operational divisions as well as engineering and data science teams
Working with Customer Support to resolve escalations and implement elements of the escalation program strategy
REQUIREMENTS:
2+ year experience in data processing or data science. Covered at least one project management end to end
Knowledge of at least one language, Python, Javascript, C#, Java required
Knowledge in SQL, R at experienced level preferred
Appetite for new ideas and developing automation solutions
Preferred but not mandatory experience in e-commerce, card-not-present, banking or customer service / support environments (or similar), working within a MNC / large enterprise environment,
Meticulous, with an eye for detail and analytical mindset
Ability to comfortably perform recurring tasks
Must have the highest regard for the privacy and security of the data our customers have entrusted to us and the promises Microsoft has made to them
Self-motivated and open-minded. Exceptional team player with strong communication and interpersonal skills
Adept at working with multiple stakeholders to drive desired outcomes
Must be resilient to stress and versatile enough to transition between competing tasks and priorities with high frequency
Insatiable curiosity to find the truth, with a desire to proactively uncover new fraud patterns
Obsession with making things right for customers
Excellent spoken, reading and written English
Ability to make decisions with speed and confidence
Thrive in fast-paced and changing environments
Strong capabilities in Microsoft products like Office
If you feel that your skills and experience suites the role, kindly submit your updated CV in word format to CFERRERAS@MORGANMCKINLEY.COM
REFERRALS ARE GREATLY APPRECIATED!
EA Licence No: 11C5502
EA Registration Number: R1877789
Consultant Details
Consultant Details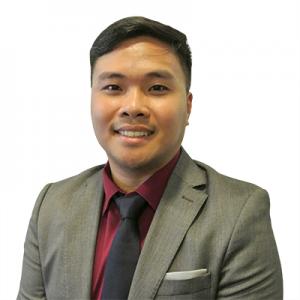 Cedric Ferreras
Consultant | IT Contracting Recruitment
+65 6818 3196
cferreras@morganmckinley.com