Assistant Manager, Operations Governance Risk & Compliance
Job Summary
Singapore
Permanent
BBBH801160
Dec 07, 2021
Competitive
Job Description
M3S is looking for a Governance, Risk & Compliance Specialist on behalf of our client who is a nationwide health technology company.
M3S is looking for a Governance, Risk & Compliance Specialist on behalf of our client who is a nationwide health technology company.
As a member of the Service Operations Group, you will be responsible to shape the Service Operations risk governance framework, facilitate design and adoption of relevant standards and controls, and situational awareness regarding the Service Operations Management GRC efforts in audit and assurance matters. The position will promote the implementation of IT risk management and remediation activities undertaken. The role includes but stretches beyond IT risk and security, touching on aspects such as compliance, physical security, incident management, business continuity and more. You will also be required to work closely with both internal and external stakeholders with the objective to provide relevant, timely, credible information and sound professional advice to management concerning Service Operations risk profile and the status of risk treatment.
Roles & Responsibilities
Assist management to establish, review and verify the IT reviews conducted by internal and external audit agencies to achieve efficiencies and to provide an effective course of action.
Communicate and assist management by providing relevant, timely and credible information to allow management address identified IT risks, formulate appropriate risk treatment plans to meet business objectives.
Provide regular reporting to relevant stakeholders, including senior management, on the overall state of governance, risk and compliance in Service Operations.
Key point of contact for Service Operations stakeholders; engagement on all technology audit-related requests.
Perform compliance checks IT applications within the Service Operations portfolio of applications to assess the overall state of compliance with prevailing policies, processes and standards that are relevant to Service Operations.
Facilitate audit management process involving key stakeholders and setting up the structure and routines including performing quality checks on responses to key stakeholders relating to audit issues, risk treatments and remediation status.
Conduct assessment and testing of IT applications to ensure ongoing adherence with prevailing cybersecurity policies, processes and standards, and to determine the operating effectiveness of the controls implemented.
Prepare and/or coordinate Monthly/Quarterly or any ad hoc Governance, Risk and Compliance meetings.
Perform all other GRC duties as assigned by the Management.
More Information
Recognised Bachelor's degree in computer science or other highly technical, scientific discipline.
2 or more years of relevant experience in IT Audit, IT Risk management, IT Security and/or similar compliance functions.
Experience in design, implementation as well as management of IT programmes and projects experience.
Possess good verbal and written English communication across all levels of personnel with proven ability to translate complex, technical subjects into clear and concise communications to a variety of key stakeholders.
Proficient in Office Productivity Software Suite (e.g. Microsoft Excel, Powerpoint, Words, etc).
Demonstrated analytical and problem solving skills, organisational and planning abilities.
Versatile in working independently as well as an effective team player.
Experience in healthcare industry or public sector IT programmes and projects is an added advantage, but not a must
Knowledge of various IT Standards and Practices such as the following is an added advantage:
a. SANS Incident Management Process
b. PCIDSS
c. ISMS
d. OWASP
10. Candidates possessing Technology or Risk Certifications such as CISA, CISSP, CISM, CRISC, CGEIT etc. would have an advantage.
If you are interested in this role and would like to discuss the opportunity further, please click apply now or email Lorren Teiw at Lteiw@morganmckinley.com for more information.
Only shortlisted candidates will be responded to, therefore if you do not receive a response
within 14 days please accept this as notification that you have not been shortlisted.
Teiw Hui Shi (Lorren)
Morgan McKinley Pte Ltd | EA Licence No: 11C5502 | EAP Registration No: R1547291
Consultant Details
Consultant Details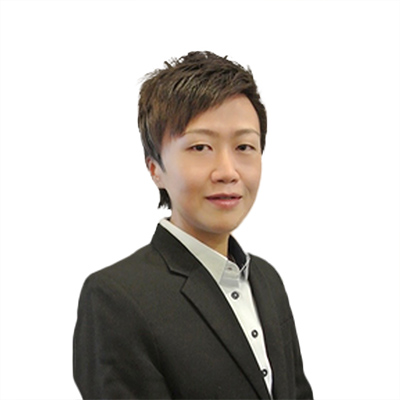 Lorren Teiw
Talent Sourcer | M3S
+65 6818 3137
lteiw@morganmckinley.com