Analyst, Settlements Operations (Japanese Market)
Job Summary
Singapore
Permanent
BBBH810861
Mar 24, 2022
Competitive
Job Description
Morgan McKinley is working in partnership with a Global Bank who is well known for their top tier Corporate and Investment Banking services. They are one of the well-recognized tier one houses.
The Singapore team is looking for an Analyst to join their Settlements Operations department. You will be joining the Japan markets team, doing trade processing and cash equity settlements for the Japanese Market. Due to the role nature for this person to liaise with external clients and internal counterparties in the Japanese market, it is a requirement for you to be proficient in Japanese language in order to fulfil that requirement.
Role and responsibilities
Japan Equity settlement control
Settlement instructions data feed
Allocate the trades and follow up with the clients and desk
Sending confirmation to the clients
TD reconciliation for client trades vs. market trades
Standing instructions set up and correction of the instructions
Funding for the account
Reporting, generation of settled/failed/commitment report
Reconciliation of position and cash balance
Inquire allocation, confirmation, and settlement queries to related departments/branch offices
Liaison with Client Services of Tokyo, HK, London and New York
Daily/Monthly reporting re: trade volume, fail rate, project status and etc.
Communicating with desk and clients for any issues in terms of allocation and confirmation.
Corresponding and liaison with custodian on various issues throughout the settlement process, including details of payment, instructions on value date, settlement instructions etc.
Working on the project and UAT
Key requirements
Investment banking experience, preferably in a trade support function for Trade Processing.
Understanding of front to back flow between trading desk and operations is preferred.
Knowledge in cash equity products/fixed income products is preferred.
Candidates must be analytical in nature, creative, show initiative and have a mature approach to business.
Outstanding communication skills as well as well-developed interpersonal skills are essential since this role involves a lot of internal and external liaison.
Proficiency in Microsoft applications is essential.
Proficiency in written and spoken Japanese due to the requirement to liaise with external clients and internal counterparties in the Japanese market
Only shortlisted candidates will be responded to, therefore if you do not receive a response within 14 days please accept this as notification that you have not been shortlisted.
Morgan McKinley Pte Ltd, EA License No: 11C5502
Lee Boon Hou (Hagen), Registration No: R1870932
Consultant Details
Consultant Details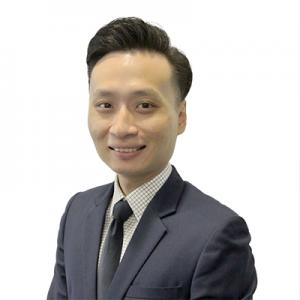 Hagen Lee
Principle Consultant | Operation & Risk
+65 6818 3140
hlee@morganmckinley.com