Senior Software Engineer
Job Summary
Republic of Ireland
Permanent
BBBH768254
Oct 15, 2020
Competitive
Job Description
Senior Software Engineer - Capital Markets
Who it's with:
This is an exciting opportunity for a Senior Software Engineer to join a global investment bank as they continue to rapidly expand and invest in their Irish operations. This growth is due to a global strategic initiative to lead new Capital Markets and trading systems development projects from the Dublin office.
You will be working on a cross-asset pricing and risk management platform that processes huge amounts of data in real-time with a focus on latency and reliability. As well as the strategic storage and compute infrastructure for numerous business-aligned products used by front office users. This role will also offer the opportunity to progress quickly into technical leadership or Architecture for the right candidate.
What you'll be doing:
Contributing to the design and development of a variety of tools and technologies that are part of their streaming data infrastructure which includes market observable quotes distribution, synthetic quote generation, pricing engine grids, and distribution of events to a variety of user interfaces.
Taking part in the development and design of new features and components as my clients continues to broaden the scope of their platform to other product areas, ensuring that the technical infrastructure continues to scale with the ever-increasing demands of the business.
What you'll need:
Java, Scala and Golang for general purpose programming
Apache Cassandra and TimescaleDB for data storage
Apache Kafka for streaming and distribution
React for UI development
Google Protocol Buffers for serialization
HDFS, Apache Hive, Apache Spark for scalable analytics
Graphite, Grafana and DataDog for metrics
Linux as the operating system
EnvoyProxy for network services.
Why you'll want it:
This is an exciting and challenging opportunity to join a high performing software engineering team for a global investment bank. You will be solving complex software engineering problems on a highly available platform with large amounts of data flowing through it in real-time.
If interested, please APPLY NOW, or call Anna on +353 831033412 for more info.
Morgan McKinley is acting as an Employment Agency and references to pay rates are indicative.
BY APPLYING FOR THIS ROLE YOU ARE AGREEING TO OUR TERMS OF SERVICE WHICH TOGETHER WITH OUR PRIVACY STATEMENT GOVERN YOUR USE OF MORGAN MCKINLEY SERVICES.
Consultant Details
Consultant Details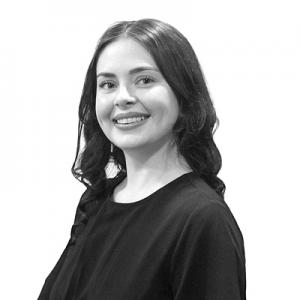 Anna McDonnell
Consultant
353 (0) 1 4321567
amcdonnell@morganmckinley.com