C++ Developer
Job Summary
Toronto
Permanent
BBBH755194
Jan 20, 2022
Competitive
Job Description
Are you a strong Software Developer looking for a C++ opportunity either onsite in Toronto or remote? This is the role for you!
Our client spends their days in the trading space building internal products, tools & services. The Engineering team is growing and they are looking for an Engineer to help with the growth. As a software company they firmly believe their products are only as good as the people who create them.
If you have the following, please get in touch for more information.
* At least 5 years of post-graduate working experience in a software engineering role.
* A University degree in computer science, computer engineering, or a related field. A graduate degree would be an asset.
* Solid application development experience using C++ 11
* Relevant experience in the development of Internet-ready applications programs using Internet communications protocols (TCP/IP).
* MUST have Linux
* Exceptional communications skills - both oral and written.
If you would like to hear about this opportunity, please apply for a confidential conversation.
Consultant Details
Consultant Details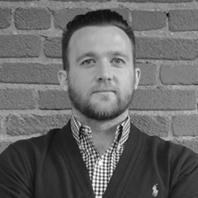 Alan DePuis
Senior Technology Recruiter | Backend Development (Python, Go, Node, Java, C++, Ruby)
adepuis@morganmckinley.com