Management Accountant
Job Summary
Kilkenny
Contract
BBBH776259
Feb 23, 2021
Competitive
Job Description
Management Accountant required for 12 mth contract role - Kilkenny
The Design & Crafts Council Ireland (DCCI) are currently recruiting for a Management Accountant to join their finance team. The role is based in Kilkenny and will initially be a 12mth contract.
About the Design & Crafts Council Ireland:
The Design & Crafts Council Ireland (DCCI) is the national agency for the commercial development of Irish designers and makers, stimulating innovation, championing design thinking and informing Government policy. Our vision is that Ireland is recognised and valued for its culture of design and craft. Based in Kilkenny, DCCI currently has 55 member organisations and over 2,500 registered clients, its activities are funded by the Department of Business, Enterprise and Innovation via Enterprise Ireland.
Job Purpose:
To manage the financial function of DCCI, developing processes to ensure backend integration with DCCI Sage 50 Accountancy package. This role includes overseeing the financial processes in order to improve day-to-day data management. The individual is required to maintain a professional, efficient level of service to DCCI stakeholders and suppliers as well as the organisation's internal teams. The individual will combine accounting and finance management to prepare internal financial reports and provide insight into business performance. The objective is to help senior management use financial information to inform business strategy, as well as contributing to decision-making that will ensure business growth and long-term success.
Role:
The individual will oversee the development of accounting procedures and financial policies, as well as preparing forecasts, budgets and risk analysis. They will often contribute to efficiency and cost reduction through the identification and implementation of more effective processes and strategies and may also have accountability for establishing and maintaining management information systems.
Key responsibilities:
Preparing monthly/quarterly management accounts, budgets and forecasts to aid business planning.
Inform key strategic decisions.
Developing and managing financial systems and policies, and identifying opportunities for improvement.
Controlling and forecasting income and expenditure, and ensuring expenditure is in line with the budget.
Recommending strategies to reduce costs.
Effectively communicating financial data to non-financial managers.
To manage and co-ordinate the roll out of an electronic Purchase Order system across DCCI.
Manage direct report.
General:
To consistently fulfil the Design & Crafts Council Ireland's service charter commitments.
To perform duties and respond to all queries received by person, telephone or e-mail in an efficient, professional and courteous manner.
To maintain regular, consistent and professional attendance, punctuality, personal appearance and adherence to relevant health and safety procedures.
To produce weekly/monthly update reports on job tasks, projects and progress to KPIs and other reports, as required.
To pursue personal development of skills and knowledge necessary for the effective performance of the role, including cross training within DCCI.
To work in liaison with the Head of Operations to deliver DCCI's Strategic Plan through the PMDS process, adhering to the PMDS process in a timely and efficient manner.
To take responsibility for the delivery of team business plan objectives on time and within budget and in line with KPIs.
To adhere to DCCI filing and server procedures, ensuring that knowledge information systems are captured in a secure and systematic way and this information is shared with key staff.
Any other reasonable duties and responsibilities as may be required, including providing support in other Departments within the organisation.
Skills needed for this role:
Excellent numerical and analytical skills.
Strong attention to detail.
Critical and strategic thinking skills are key.
People management skills.
Highly organised in their approach.
Demonstrate the ability to liaise and influence at a senior level.
To work with other members of the Operations team.
Ability to work independently with limited supervision.
Good time management skills and a proven ability to work to deadlines.
Excellent communication skills (written and verbal).
Strong interpersonal skills with the ability to effectively interact with a wide variety of people.
Ability to manage multiple responsibilities at once by focusing on one task while keeping track of others.
Qualifications and Experience:
Relevant Management Accountant Qualification
Experience working with SAGE 50 Accounting
Proficiency in Microsoft Office
Experience in the rollout of financial platforms would be an advantage
Experience in financial processing and reporting
Experience of financial management in a similar organisation in the public sector would be an advantage
People management experience
Applications Process:
Morgan McKinley Recruitment has been retained by DCCI to manage this recruitment process.
Interested candidates are requested to email their Curriculum Vitae and a covering letter clearly setting out how they meet the criteria for this role to lcooke@morganmckinley.com
Morgan McKinley is acting as an Employment Agency and references to pay rates are indicative.
BY APPLYING FOR THIS ROLE YOU ARE AGREEING TO OUR TERMS OF SERVICE WHICH TOGETHER WITH OUR PRIVACY STATEMENT GOVERN YOUR USE OF MORGAN MCKINLEY SERVICES.
Consultant Details
Consultant Details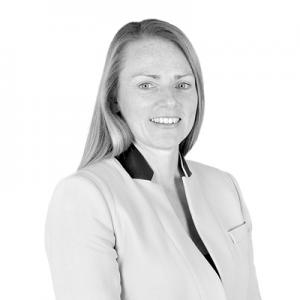 Lesley Cooke
Team Leader
051 309650
lcooke@morganmckinley.com