Job Summary
Hong Kong SAR
Permanent
JN -102023-1948677
Oct 06, 2023
Competitive
Job Description
A top regional bank is seeking for a Team header to manage the KYC review process. A team of staff will be supporting the team head.
Responsibilities
Manage Operations team to perform KYC reviews with the assigned client segments in accordance with group and local AML/CFT policies and procedures as well as regulatory requirements.
Ensure quality of KYC review by verifying completeness and validity of CDD documents and appropriateness of AML/CFT risk assessment. Communicate the results to internal and external stakeholders, in particular BUs and Compliance. Ensure approvals as stipulated in the AML/CFT policies and procedures are obtained.
Ensure timeliness of CDD review and within prescribed SLA.
Proactively keep track with CDD review status and liaise with key stakeholders on outstanding/incomplete CDD documentation and / or deficiencies in the AML risk assessment.
Provide professional advice on CDD related matters to BUs.
Identify process and control deficiencies and enhance respective risk mitigating control procedures.
Rectify deficiencies identified by Group Audit, Risk, Compliance, Regulators, or self-assessment.
Escalate suspicious/key AML risk identified to the appropriate personnel (e.g. Head of AML / KYC, Head of CFS, BU Heads, AML Compliance) where applicable.
Initiate end-to-end CDD process and control streamline to improve productivity and control efficiency & effectiveness.
Acting as project manager of AML /CFT related projects. Ensure projects are implemented in accordance with defined timeline, aligned with group policies & practice as well as compliance with group and local regulatory requirements.
Compile AML related MIS / regulatory reports to AML Compliance, AMLC as well as local and group management.
Other duties to be assigned by Head of CFS and / or Head of Anti-Financial Crime, CFS
Requirements
Degree holder in Business Administration/ Finance or related Banking discipline
8 - 10 years of relevant working experience covering wholesale banking clients
Experience in managing senior business stakeholders internally/externally, with a sensible business mindset to strive balance against risk management
Strong skillset and in-depth knowledge of KYC CDD requirements for client lifecycle management, knowledge of project management is an advantage
A strong team manager & team player who is self-motivated, collaborative and open-minded; engaging and with eagerness to drive new initiatives and defend what is believed to be right
Prior experience in team or people management; demonstration of good leadership by providing pragmatic guidance to junior staff members
Good command of written and verbal communications, in English and Cantonese; strong mind set of rendering quality service attitude
Holder of AAMLP/CAMLP/CAMS/ICA or equivalent is a plus
Application
If this above description fits your experience and is something you would like to explore, please click 'Apply Now' to submit your resume to us.
Our specialist consultant will get in touch with you soon, if we find your profile suitable for this position or any other vacancies we are recruiting for.
Any questions, please feel free to contact Ryan AU at 3907 3970.
Consultant Details
Consultant Details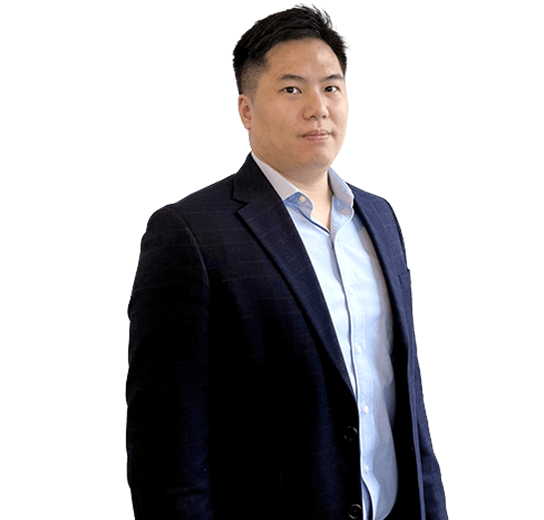 Ryan Au
Senior Consultant | Financial Services Recruitment