Enterprise Solution Architect
Job Summary
Cork
Permanent
BBBH801496
Dec 10, 2021
Competitive
Job Description
An experienced Enterprise Solution Architect is required for a growing company based in Cork. This is a hybrid opportunity and will require 2 days in the Cork office per week.
The Role:
The primary role of the Enterprise Solution Architect will be to provide guidance to IT teams and projects in relation to the effective use of technology systems, applications, infrastructure, and cloud services that best meet business requirements and ensure alignment with GNI's overall business and IT strategies.
The role will also require the IT architect to be responsible for driving the definition of key IT strategies and ensuring the appropriate application of emerging technologies to aid with achieving GNI's Strategic goals as defined in the GNI Business & IT Strategies. Reporting into the IT Architecture Manager, the IT Architect will have responsibility for ensuring that overall GNI IT architecture frameworks (infrastructure, application, security, integration, end user computing, cloud, and general solution architecture) are implemented effectively with the overall objective of translating complex business problems into sound and cost-effective technical solutions, that are in alignment with the key IT Strategies defined by the Architecture team .
Duties and Responsibilities:
Understand the wider strategic organisational vision of the business with a view to defining and implementing IT strategies, services and processes aligned with the business strategy.
Develop and deliver on a long term strategic vision for the companies IT, and support it with relevant strategies and roadmaps to guide the delivery of same with a key focus on identifying how new emerging & innovative technologies can be adopted and applied to address key business needs in a cost conscious manner.
Proactively and positively engage with key business units and stakeholders in order to understand in detail key issues and challenges impacting business productivity and assess how emerging and digital technologies can be practically applied to address these needs.
Keep abreast of emerging IT technologies with a view to aligning IT technology trends to the strategic requirements of the company and encourage the adoption of IT best practice.
Support the definition of and adherence to Enterprise Architecture principles that guide technology decisions for the company.
Participate in the development and communication of a long term vision for IT Enterprise Architecture and underpin the vision with detailed IT strategies to deliver same with support and collaboration from the business to ensure that strategies meet the wider business needs, that aid in driving and supporting the Business strategy.
Maintain architecture standards required to deliver business requirements for new and existing services.
Define how the different architecture components interact from an end to end solution perspective and ensure alignment with the IT integration framework and strategy.
Ensure the architecture design at project / programme level is aligned with the companies architecture standards, and defined IT strategies and vision.
Advocate and promote innovation across the business, as well as drive the adoption of emerging IT & Digital technologies (Cloud, End User Computing, Artificial

Intelligence/Machine learning, etc.) to deliver value and meet the current and future business demands

Support project, infrastructure and/or application teams throughout the project lifecycle as required to ensure deliveries adhere with IT Architecture standards, and key architecture deliverables are delivered to an acceptable standard
Working closely with project managers, ensuring timeliness, cost and quality of IT project deliverables, as well as solution-level risk identification and mitigation as required from an Architectural perspective
Carry out solution design reviews to ensure conformance to architecture standards, and alignment with the IT strategy.
Identify gaps or underperforming elements in enterprise IT solutions and work to develop capabilities to fill those gaps by exploiting existing system capabilities or through the adoption of new emerging technologies.
Research, document and maintain the existing and future reference architecture artefacts.
Develop and maintain architecture models, baselines and roadmaps for the key IT Strategies under management
Ensure IT solutions enhance flexibility, consistency, integration, and reuse for our customers.
Improve the management of all information systems and IT infrastructure, working collaboratively with the IT application and infrastructure support teams to address issues and gap areas with the application of new technology and toolsets.
Ensure the exploitation of IT assets across the enterprise is effective and efficient, and where practical that new and emerging business demands leverage and exploit capabilities in existing platforms and IT solutions.
Participate in the budget and price review cycle. A key focus being to ensure that key architecture initiatives that drive the IT Strategic vision are catered for in the annual budget process, and also to proactively participate in the Price control review process to ensure key IT strategic initiatives are represented in the investment plan.
Participation in the companies Architecture Governance structures.
Input to IT risk management as required ensuring key architecture risks are highlighted and effectively managed.
Perform other duties as required from time to time.
Knowledge, Skills and Experience:
Relevant Bachelor's degree in computer science, information systems, business administration or other related field (or equivalent work experience).
10+ years of experience in architecture design, application development and project management with proven architecture modelling skills.
5 or more years of work experience in at least three architecture disciplines, such as application, integration, security, infrastructure, cloud and end user computing.
Experience of the domain architecture standards and components across one or more domains.
Previous experience and proven track record in an architecture context - formal certification would be an advantage (e.g. TOGAF or Zachman) as would knowledge and experience of architecture disciplines, processes, concepts and best practices.
Knowledge of open source and commercial landscape of mainstream applications and frameworks and experience with cloud architectures desirable.
Experience designing technical, application or data architecture and standards enforcement.
Hands on experience in delivering solutions across the full software development lifecycle (SDLC) and ability to work closely with other teams in the delivery of IT solutions to business requirements.
Knowledge and experience of the complete Project Lifecycle (assessment/feasibility, business case development, implementation planning and business case realisation).
Demonstrable desire for continuous learning, particularly with regards to emerging technologies.
Ability to translate strategic priorities into operational reality, demonstrating strong decision-making skills.
Previous experience with initiating and maintaining strategic relationships both internally and externally, using strong influencing skills to achieve business goals.
Provide coaching in the development of the technical skills and abilities in others.
Excellent analytical and problem-solving skills with the ability to deliver innovative technical solutions.
A good understanding of business operations and the commercial viability and impact of technical / professional decisions on the performance of the organisation.
Driver of high standards for individual, team and organisational accomplishment and delivering desired results.
Proven track record with dealing with complex issues, proactively and in a timely fashion, along with the ability to communicate complex information to others.
Experience dealing with external vendors and stakeholders.
Morgan McKinley is acting as an Employment Agency and references to pay rates are indicative.
BY APPLYING FOR THIS ROLE YOU ARE AGREEING TO OUR TERMS OF SERVICE WHICH TOGETHER WITH OUR PRIVACY STATEMENT GOVERN YOUR USE OF MORGAN MCKINLEY SERVICES.
Consultant Details
Consultant Details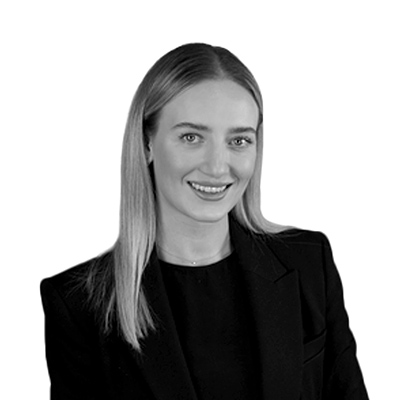 Leah Tiernan
Consultant | IT Recruitment
353 (0) 21 2300300
ltiernan@morganmckinley.com