Operations Manager
Job Summary
Tipperary
Permanent
BBBH809641
Apr 04, 2022
€70k - €90k
Job Description
We are delighted to be partnering with the leading waste management and recycling company in the South East, as they seek to appoint a Manager who will be integral to the companies continued success.
The company is growing fast so this position presents a great opportunity for the right candidate. We are looking for someone who will embrace the opportunity, and progress with the business as it grows.
The successful candidate will report directly to the Leadership Team and will be responsible for the efficient processing of waste and waste recovery ensuring waste tonnage targets are met as well as considering strategic projects to increase production and volumes per hour. Somebody with strong people management skills, an ability to develop colleagues, a mechanical aptitude and a keen interest in continuous improvement will be a good fit for this role.
About the Role:
The main duties and responsibilities of the role will include the following:
Health and Safety/Quality Management: Drive and champion Health and Safety, accountable to lead H&S management performance improvement. Ensure the safety of employees and safe use of equipment. Support the safety processes and programs of the plant. The Operations Manager will support the H&S team in executing corporate strategy and initiatives; prioritising and integrating Safety Management in that business. Accountable to manage energy efficiency reductions and appropriate quality management systems.
Customer relationships: Build strong customer relationships through managing service to the customer and supporting sales efforts. Create, establish, and manage the capacity of the operation to meet fluctuating customer demands and for growth of the plant, optimising profitability.
Maintenance and Facilities: Accountable for maintenance, facilities and engineering resources in support of resource recovery. Ensuring the plant is maintained to the highest of standards. Responsible for the upkeep of machinery, scheduling preventive maintenance on all machinery and equipment to eliminate downtime where possible. Develop and continually expand technical knowledge of processes, and when necessary, problem solve to create a culture of continuous improvement. Consistency and transparency in performance is key. Accountable for managing consumables, spare parts, contracted services, and minimising CAPEX to meet business objectives.
Operations: Support the growth of the plants by developing operational capabilities and capacity through leveraging technologies and people, including communicating the operations visions. Meeting challenging business-driven performance objectives: achieving output per hour targets. Consistency and transparency in performance is key. Accountable for managing materials, spare parts, contracted services to meet business objectives. Key KPI's include Labour costs/UOM, Materials costs/UOM, CAPEX. Monitor plant operating metrics, when applicable create actions to accomplish plants goals and objectives.
Other day to day activities will include:
Ensuring all employees co-operate fully with all provisions taken by the company for ensuring Health and Safety, and Welfare of employees and members of the public using the premises.
Leading and performance managing your direct reports. Proactively participating in the performance management process to ensure delivery of own, and the wider team's objectives.
Ensuring that the Material Recovery Facility (incl. skip repair and refurbishment work, as well as maintenance personnel) operate in the most efficient and cost-effective manner possible, by actively managing day-to-day operations.
Ensuring that all revenue and cost control measures relevant to the Facility are fully adhered to, including weighbridge traffic.
Ensuring all personnel are fully trained for their role and that all work completed is in accordance with Health and safety guidelines and practices.
The ideal candidate will possess the following qualification, skills, knowledge, and attributes:
Honours Degree in Engineering, or other related discipline.
Minimum 5 years Managerial experience.
Proven competence in Maintenance, Manufacturing, Financial Management, H&S, Employee Relations.
Suitable experience in managing a facility containing similar equipment such as segregation, processing, and baling equipment.
Experience in achieving commodity production and quality requirements is desirable.
Morgan McKinley is acting as an Employment Agency and references to pay rates are indicative.
BY APPLYING FOR THIS ROLE YOU ARE AGREEING TO OUR TERMS OF SERVICE WHICH TOGETHER WITH OUR PRIVACY STATEMENT GOVERN YOUR USE OF MORGAN MCKINLEY SERVICES.
Consultant Details
Consultant Details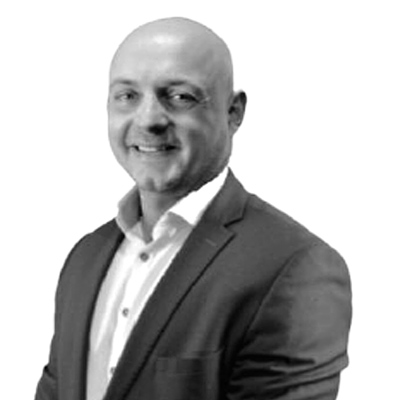 Barry Bowen
Manager | Engineering Recruitment
353 (0) 21 2300300
bbowen@morganmckinley.com