Senior Systems Engineer (INFRA)
Job Summary
Singapore
Permanent
BBBH795708
Dec 13, 2021
S$5-9k pm
Job Description
M3S is working exclusively with a large-scale IT end user in Singapore, we are looking for a talented Senior Systems Engineer (INFRA).
We are currently looking for a Senior Systems Engineer (INFRA) to undertake complex infrastructure projects related to systems provisioning, installations, configurations as well as maintenance. You will be the infrastructure team's point of contact for complex and critical systems operations, working closely with the application teams to provide infrastructure support and advise. You will also be working with the systems administration providing continuous optimisation of the systems performance. While implementing systems improvements you will also be managing other team members in the resolution of complex issues. You will be required to be on standby with on-call availability with varied shifts including nights, weekends and holidays.
The perfect candidate must be able to quickly and effectively solve issues as they arise. As well as be able to methodically identify the causes of the issues faced, evaluating them and developing a solution for all of the issues, in collaboration with the team. You must be able to communicate effectively and displays high level of service standards.
Execute Systems Administration Service Levels
Monitor systems performance and usage, including response times
Supervise backups, optimisation, initiation of recovery procedures and routine troubleshooting
Communicate regularly with technical, applications and operational staff to ensure systems integrity and security
Determine the systems' short- and long-term requirements
Manage systems report production
Advise on System Capabilities
Advise senior leaders on system concepts and functional capabilities
Provide technical advice to the team and clients on installation, setup, configuration of systems
Interpret internal or external business issues and recommends solutions/best practices
Implement plans to make systems available to users in a shared, secure and controlled manner
Develop New Systems
Lead the development of new systems as per the system requirements
Design security and integrity controls
Conduct new systems testing and implementation
Define the system maintenance procedures
Analyse the use of new systems to identify enhancement needs
Lead research initiatives for the development of advanced and automated approaches for system administration
Optimise systems performance
Seek opportunities to optimise the delivery of systems services with emphasis on availability, reliability, scalability, and security
Conduct regular system audits and upgrades
Develop automated processes to define, measure, and report on service quality, stability and capacity
Resolve issues
Oversee the assessment of risks to systems
Identify complex system issues to provide advisory to the stakeholders
Investigate cause of systems issues
Resolve complex issues
Provide escalation support for issues presented by the user
Plan, co-ordinate, guide project teams in the implementation of infrastructure projects and solutions.
Participate as a technical lead to drive the infrastructure evaluation and implementation.
Ensure that the architecture put in place is aligned and consistent with organization direction and business strategies.
Develop operating procedures that complies with company's security and operational policies. 5. Participate in annual audits on systems and servers.
Carry out tactical and operational plans including planning for growth, anticipating for technology changes, work planning and providing input for strategic planning.
Provide support to existing infrastructure and ensure compliance with governance requirements.
Provide technical support including production system commissioning and follow up on vulnerabilities identified during audit review.
Manage small-scale technical projects including the evaluation of potential solutions.
Assist in non-infrastructure project as the Infrastructure's Single Point of Contact.
Build and maintain relationships with internal stakeholders and outsourced vendors.
Technical lead in area of expertise and provide coaching and guidance to other data centre professionals.
Annual budgeting.
Track and renew hardware and software maintenance and license renewals.
Perform procurement via RFQ, RFP, RFI and tender.
Requirements / Qualifications
At least 6 - 8 years of experience in developing, implementing and maintaining IT systems
Excellent command of written and spoken English is a mandatory
Experience in technical management of complex system landscapes.
Strong knowledge in hardware & systems software, clustering solutions, enterprise SAN, server and storage virtualization technologies.
Strong technical IT operations knowledge in server virtualization, disaster recovery, server backups and storage management.
Good experience in technologies such as SAP BASIS, WebSphere, Citrix, VMWare, MS SQL, Oracle is an added advantage.
Strong knowledge of Windows server platform and Active Directory.
Knowledge of UNIX / Solaris / Linux platform is an added advantage.
Strong vendor, service level and project management skills.
Strong communications skills with stakeholders at all levels.
Degree in Computer Science, Engineering or equivalent.
Please click "Apply Now" should you be interested to proceed with the job application.
Morgan McKinley Pte Ltd
EA Licence No: 11C5502
Registration No: R21101028
EAP Name: GODWIN COLIN THOMPSON
Consultant Details
Consultant Details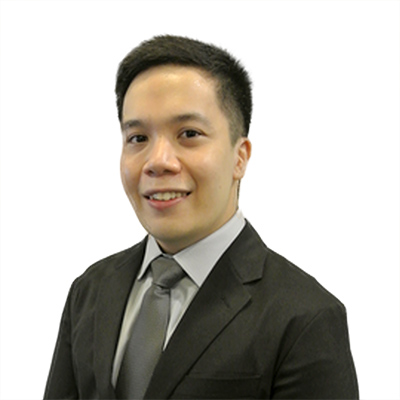 Godwin Thompson
Talent Coordinator | M3S
+65 6818 3171
gthompson@morganmckinley.com