HR Manager / Assistant HR Manager (Asset Management Firm)
Job Summary
Singapore
Permanent
BBBH810594
Apr 08, 2022
S$50-99k
Job Description
Our client, a global asset manager with a strong presence in Asia, is now looking for a HR Manager / Assistant HR Manager to join their HR team.
About:
Our client is a a global asset manager with a strong presence in Asia, offering innovative investment solutions to meet the financial needs of clients. The role will focus heavily on HR Ops and will be rendering support to the Team of HRBPs.
Scope:
Provide support to the HRBP team, the main duties and responsibilities include:
Manage end to end recruitment process from search activation leading up to offer, including interview, salary negotiations and seeking management approvals.
Attend to HR related queries from employees.
Responsible for new hire onboarding including offer letter reviews, collecting documents, through to new hire induction on first day of work.
Organize Quarterly New Hire Orientation and lead the event.
Coordinate the background checking process for new hires and ensure that the results from the reference check reports are satisfactory.
Communicate the requirements on relocation logistics and Work Pass applications to HR Administrator.
Manage probation conformation and contract extensions as required.
Establish employment end date, conduct exit interviews and review final remuneration statement with leavers
Maintain employee information in the HRIS system and personal files
Assisting in ad-hoc projects or duties as required
Drive Internship and Graduate Development Programs, which includes:

End to end internship recruitment
Plan and confirm job rotation schedule with HODs
Manage Mentorship Program
Build relationships with University partners and coordinate talent attraction events
Plan for selection process timeline and coordinate Assessment Centres
Facilitate evaluation sessionsbetwe en managers and intern
Requirements:
A degree majoring in Human Resources, Psychology, Hospitality Management or Business
A self-starter who has the ability to use his/her own initiative
Well organised, able to prioritise and meet deadlines
Highly motivated and able to manage multiple tasks within strict deadlines
Flexible, pro-active and positive attitude to work
Great attention to detail
Excellent verbal and written communication skills
Prepared to challenge the status quo and make a change
Numerate and technically proficient in Microsoft Word, Excel and PowerPoint
If you are interested in this role and would like to discuss the opportunity further please click apply now or email Shawn Foo at sfoo@morganmckinley.com for more information.
Only shortlisted candidates will be responded to, therefore if you do not receive a response within 14 days please accept this as notification that you have not been shortlisted.
MORGAN MCKINLEY PTE LTD EA Licence No: 11C5502 Registration No: R1872138 Name: Shawn Foo
Consultant Details
Consultant Details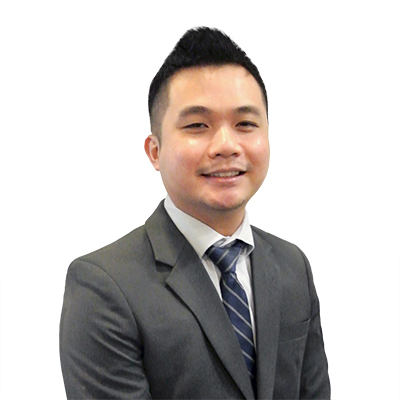 Shawn Foo
Senior Consultant | HR Recruitment
+65 6818 3161
sfoo@morganmckinley.com