Compliance Specialist
Job Summary
Singapore
Contract
BBBH773769
Apr 06, 2021
Competitive
Job Description
My client, a prestigious and well-known private bank is looking to hire a Compliance Specialist for its periodic review team.
Compliance Specialist
Morgan Mckinley is working in partnership with a leading private bank currently looking for a 12 months contractor to join their local private banking division. This position reports into the Client review head.
Job Description
Conducting AML assessment on periodic reviews of KYC and CDD information of existing relationships
Conducting AML assessment on trigger event reviews of KYC and CDD information of existing relationships
Conducting investigations on suspicious transactions surfaced during periodic review and prepare STR reports to the STRO
Liaising with relationship managers/ business managers for issues and deficiencies identified during periodic review
Keeping abreast of changes to regulatory requirements for AML/CFT and communicating changes internally
Providing AML/CFT advice to businesses, in particular on matters pertaining to periodic review of clients
Assisting with training for new joiners and front office personnel on periodic review and local AML/CFT regulatory requirements in Singapore
Liaising with auditors and regulators on AML/CFT queries related to Singapore
Preparing monthly reports to Senior Management on AML/CFT matters in Singapore
The Successful Applicant
As a successful applicant, you would have the following skills & qualifications:
Minimum 3-4 years of AML experience (advisory, KYC review and transaction monitoring experiences) in a private banking environment in Singapore
Willingness to take on a diverse product range and to leverage personal experience and skills into new areas
Knowledgeable and sensitive to the risks and suspicious activities typical of private banking clients
Outstanding communication skills;
University degree in Accountancy, Finance, Business Administration or equivalent, or higher education
If you're interested in this role, please send your updated CV (word format) to smalhotra@morganmckinley.com for a confidential discussion
Referrals are greatly appreciated.
Morgan McKinley Pte Ltd
EA Licence No: 11C5502
Registration No: R1770166
Registration Name: Suhani Malhotra
Only shortlisted candidates will be responded to, therefore if you do not receive a response within 14 days please accept this as a notification that you have not been shortlisted.
Consultant Details
Consultant Details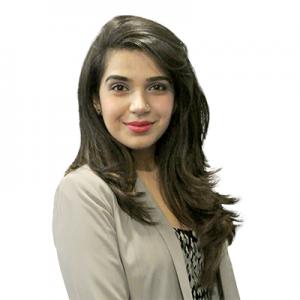 Suhani Malhotra
Senior Consultant
+65 6818 3174
smalhotra@morganmckinley.com