Compliance and Company Secretary Administrator
Job Summary
Singapore
Permanent
BBBH766386
Sep 15, 2020
Competitive
Job Description
Looking for a compliance and company secretary for a growing and successful family office based in Singapore with a range of private equity, debt and real estate investments.
Compliance and Company Secretary Administrator
The role offers attractive salary package, opportunity to work with a well-established family office and develop your skills in a compliance and company secretarial role.
My client is a growing and successful family office based in Singapore with a range of private equity, debt and real estate investments made directly and through funds. This role will involve providing compliance and company secretarial support to the family office in multiple jurisdictions. The role may involve some travel.
Job Description
Duties include a variety of responsibilities related to compliance (FATCA/CRS/KYC/AML), company secretarial and general corporate administration. Details as below:
Compliance

Process investee and bank Know Your Customer ("KYC") requests relating entities and ultimate beneficial owners
Process regulated service providers Anti-Money Laundering ("AML") information and compliance requests
Process US FATCA and European CRS requests for investment entities and ultimate beneficial owners
Prepare Economic Substance ("ES") determinations and filings in relevant jurisdictions for relevant entities
Review and prepare information disclosure filings for entities and liaise with external service providers when required

Company Secretarial

Prepare standard corporate resolutions for entities based in various jurisdictions
Manage the execution process for members and directors' resolutions in writing for transaction documentation
Maintain corporate actions files for statutory compliance
Liaise with Singapore, Hong Kong, Bermuda and BVI agents and/or company secretarial services providers
Act as the company secretary for holding entities
Prepare and submit ACRA filings for Singapore entities

General administration

Liaise with outsource providers of corporate reporting and general administrative services
Maintain a complete, up-to-date record of all transaction documents related to investments
Ensure secure and complete filing of all hard copy documentation where originals are required
Ensure annual filing requirements are met for holding entities
Oversee preparation of the quarterly "Asset Register"
General documentation and process support during investment and sale transactions
Work closely with the accounting and banking administration team
The Successful Applicant
As a successful applicant, you would have the following Skills & Qualifications:
10 to 12 years of compliance and corporate secretarial background. Qualified company secretary preferably with more than 10 years of practical company secretarial experience
Alternatively, a legal background and work experience in a family office or investment function
Experience of using small entity company secretarial and other reporting packages
Knowledge of general corporate administration matters
Familiarity with bank and other regulated entities KYC/AML requests
Familiarity with reporting for US FATCA and European CRS
Some experience of private investment transactions and documentation
Resourceful, proactive and self-starter due to the lean structure
Demonstrates initiative in solving problems and keeping complex transactions on track
Able to work without close supervision
Skilled in explaining complex and detailed compliance matters to non-experts
Flexibility to learn and work with other jurisdictions' rules and regulations
Knowledge of one or more Asian languages would be an advantage
A team player comfortable working with senior board directors, entrepreneurs and owners
Discreet and used to handling highly confidential information
Knowledge of mandarin will be advantageous
Why Should You Apply?
Opportunity to work in a dynamic compliance and company secretarial role for a family office
Top industry pay, great benefits, reasonable hours
If you're interested in this role, please send your updated CV (word format) to smalhotra@morganmckinley.com for a confidential discussion.
Referrals are greatly appreciated.
Morgan McKinley Pte Ltd
EA Licence No: 11C5502
Registration No: R1770166
Registration Name: Suhani Malhotra
Consultant Details
Consultant Details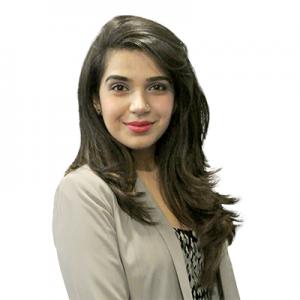 Suhani Malhotra
Senior Consultant
+65 6818 3174
smalhotra@morganmckinley.com