Agile Business Analyst (6 months contract)
Job Summary
Singapore
Contract
BBBH766466
Sep 16, 2020
S$0-4k pm
Job Description
Business Analyst (Digital Banking) - 6 months contract
Job Introduction: Our client, a global financial institution is looking to hire a Business Analyst (Digital Banking) on an initial 6 months contract. You will be working closely with developers, and product owners to deliver functional capability around products including digital onboarding, loans and payments.
Job responsibilities:
You will be responsible for digital onboarding, working with scrum team, developers and closely with product owners to deliver functional capability for the products.
You will be supporting the business impact analysis and working closely with various internal teams including technology, service, and risk teams to establish requirements and functional documentation.
Candidate qualifications:
Minimally 2-3 years experience as a business analyst from a global financial institution / a fintech company with experience working in an agile framework
Excellent communication skills
Degree educated with the relevant qualifications
Singaporeans / PRs only due to nature of the business
Immediately Available candidates preferred
MORGAN MCKINLEY PTE LTD
EA LICENCE NO: 11C5502
REGISTRATION NO: R1770493
REGISTRATION NAME: HOE YING LIN
If you would like to apply for this role, please send your updated resume to yhoe@morganmckinley.com or contact us using the "Apply for this Job Posting" box below. We also offer a generous referral scheme so if you know someone who maybe interested in hearing about this opportunity, please pass on the details of this role. Please note that due to high volume of applications, only shortlisted candidates will be notified.
Consultant Details
Consultant Details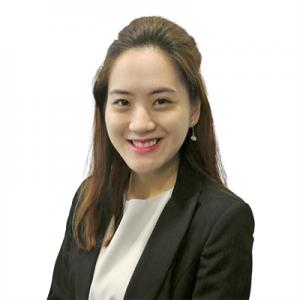 Ying Lin Hoe
Senior Consultant - Finance & Accounting
+65 6818 3153
yhoe@morganmckinley.com