Head of Strategy
Job Summary
Sydney CBD
Permanent
BBBH769777
Jan 14, 2021
Competitive
Job Description
A rare opportunity for a top tier strategy consultant to join a high performing team in one of Australia's top Financial Services organisations.
Morgan McKinley is delighted to be partnering with one of Australia's most iconic Financial Services brands to find a Head of Strategy to join their team.
About the role
This is a leadership position, with a high performing team and with significant exposure to executive level stakeholders.
There are three key parts to the role covering Strategy, Portfolio Management and Transformation.
You will oversee the continued development of the business units strategy by advising and facilitating leadership discussions, working on targeted business problems, across the business unit, external partnerships and investments
You will be responsible for the prioritisation, planning and executing of the business units project portfolio ensuring investment decisions align to the broader divisional strategy
You will shape the cost reduction and simplification strategy and program manage the overall simplification roadmap.
Your key responsibilities
Developing the business units strategic roadmap with the divisions Group Executive and leadership team
Leading analysis of both internal business performance the external environment to identify value creation opportunities and threats, providing recommendations and ensuring RBS is addressing relevant priorities
Provide advice the business stakeholders to generate and prioritise initiatives
Identify and resolve issues / risks to the delivery of strategic priorities
Collaborate with key stakeholders and partners in business and across the Group
Contribute to the wider Leadership teams and Strategy teams
Stakeholder engagement, alignment and advocacy with strategic partners, and the divisions Leadership Teams
This role would suit a candidate who is currently working for one of the top tier strategy consulting firms (McKinsey, Bain or BCG) in a Manager position or someone with top tier experience who has subsequently moved into a leadership role in industry. Ideally you will have had some experience/exposure to the Financial Services sector in Australia or from another major international Financial Services hub. Whilst experience in the Financial Services sector would be preferable other adjacent sectors will be considered for the right candidate. You will be comfortable fostering relationships with senior stakeholders both in your immediate business and in other business units/teams. You will have experience of managing a small team and be motivated to coach and develop people to create a high performing culture.
The organisation provides fantastic career opportunities, offers a fully flexible working environment and has fostered a culture that makes it an employer of choice across Australia.
At Morgan McKinley we aim to get back to every candidate who applies to our advertised positions, however due to the expected high volumes of applicants for this position we will only be to contact candidates who fit the desired criteria.
Consultant Details
Consultant Details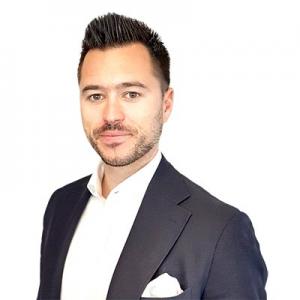 Shaun Stevens
Associate Director | Executive Recruitment, Strategy Corporate Development & Innovation
+61 (0)2 8986 3138
sstevens@morganmckinley.com