Solicitor
Job Summary
London
Contract
BBBH766127
Sep 09, 2020
Competitive
Job Description
Lawyer
A very interesting opportunity has arisen at a Multinational Banking Company They are looking for a Lawyer to join them on a 6 month assignment. The legal department provides legal advisory and transactional support to all divisions of the business. The Bank's lawyers provide support to all of the Bank's business divisions, in particular the Global Markets trading floor.
Job Purpose:
Our client is looking for a highly motivated intermediate to senior derivatives and traded products lawyer to support the FICE business. The role involves providing legal support for a wide range of issues arising from the FICE Business, including drafting, reviewing and negotiating transactional documentation for FX transactions, repo transactions, OTC Derivatives and FX and Credit Linked Notes and reviewing and negotiating documentation with nostro banks, custodians and other service providers, and advising in relation to electronic trading platforms. The lawyer will also be required to advise on the practical impact of new regulations to the FICE business as well as advising on cross-border issues. The lawyer will, with the rest of the FICE Legal team, work closely with the business on supporting day-to-day business transactions, helping to structure new transactions and products, and advising the business on how regulations affect their business. The lawyer will work closely with the rest of the Legal team in respect of transactional and advisory work, and from time to time will be responsible for supporting other business areas (e.g. Commodities and Debt Capital Markets) and engaging and managing external counsel in respect of certain matters.
This role requires the successful candidate to be able to proactively identify legal and regulatory issues, provide commercially pragmatic advice to the business and work well both within the Legal team and with other departments. The ideal candidate will have excellent technical and drafting skills, as well as a good understanding of derivative products and regulations impacting derivatives businesses, with prior transactional and advisory experience in emerging markets and fixed income derivatives and an ability to apply product knowledge to new transactions and products. Excellent communication skills and the ability to work well as part of a team are also essential.
Responsibilities:
-Providing Legal advice in relation to the Bank's FICE business including providing structuring, documentation, execution management and legal support in respect of transactions linked to fixed income assets classes (including rates, credit and currencies), including Cash, OTC Derivative, Repo and Stock-Lending products, and Finance Linked Swaps. All these products have a focus on emerging markets.
-Assessing Legal risks arising in the course of the Bank's FICE business.
-Reviewing Confirmations and other documentation to be entered into by the Bank in relation to the FICE business including drafting and/or reviewing transactional documentation and internal approval papers.
-Reviewing and negotiating documentation with nostro banks, custodians and other service providers
-Advising in relation to electronic trading platforms
-Line management of the Master Agreement (e.g. ISDA, GMRA) negotiation team
-Working closely with the Front Office and liaising with the support functions (e.g. Compliance, Credit, Risk, Operations and Tax) and external counsel.
-Carrying out other functions performed on behalf of the Legal Department as & when required
Qualifications & Experience:
-Legally qualified (English qualified preferred but not essential).
-Prior relevant experience in some or all of the following areas: Rates, Credit and/or Equity linked OTC Derivatives, Exchange Traded Products, Central Clearing, Repos and Stock Lending, Structured Notes, Commodities, Loans, Debt Capital Markets, Master Agreements, Insurance Products and/or Dodd Frank/EMIR/MiFID2 regulations and documentation.
-Language skills an advantage, Mandarin in particular
-Business knowledge
-Understanding of FCA rules and regulations or equivalent
-Understanding of risk and control
-Banking knowledge
-Knowledge of emerging markets
-IT skills
-Global mindset
-Resilience
-Client mindset
-Pays attention to detail
-Results-orientated
-High level of integrity
Morgan McKinley is acting as an Employment Agency and references to pay rates are indicative.
BY APPLYING FOR THIS ROLE YOU ARE AGREEING TO OUR TERMS OF SERVICE WHICH TOGETHER WITH OUR PRIVACY STATEMENT GOVERN YOUR USE OF MORGAN MCKINLEY SERVICES.
Consultant Details
Consultant Details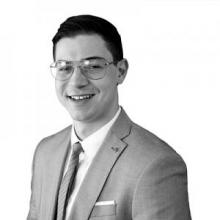 Daniel Alshamkhany
Consultant | Legal Recruitment
0207 092 0107
dalshamkhany@morganmckinley.com