Head of Digital Change - upto 140K
Job Summary
Dublin City Centre
Permanent
BBBH771938
Dec 15, 2020
€120k+
Job Description
Head of Digital Change This role is a transformative leadership to support the delivery of my client's Digital Strategy. My client is embarking on an exciting new Digital Strategy and as part of thi
Head of Digital Change
This role is a transformative leadership to support the delivery of my client's Digital Strategy. My client is embarking on an exciting new Digital Strategy and as part of this strategy a key role has emerged for an experienced Leader to lead the Digital Enablement, Product Line, delivering change that will drive the achievement of the business goals. In this role you will have the opportunity to be part of an exceptional organisation and be a key contributor to the success of the group's strategy.
In this role you will be responsible for;
The performance management of the Project Managers aligned to delivering the projects related to the Front Office Systems.
Partnering with all stakeholders in the delivery process especially the Business Leads / Product Owners around the PLC and SDLC process.
Reporting to the Head of Information Services and part of the IS Leadership team, this role is accountable for the delivery of all initiatives relating to front office market facing systems - including Sales and Distribution systems (Broker Portal, Website, Client Portfolio etc.), Salesforce, B2B systems, Point of Sale and Online Underwriting systems, in support of the Group Strategy and BAU working closely with the Head of IS.
Playing a transformative role in modernising my client's delivery capabilities as they transform towards an iterative delivery model with a vision for DevOps and a Continuous Integration / Continuous Delivery (CI / CD) model.
To be successful you will need to have the following;
Deep understanding of the impact of digitisation on the Life & Pensions sector and on IS delivery
Deep Technology Delivery experience, especially with modern techniques and including budgetary
responsibility
Ability to influence & effectively support Senior IS and Business leaders
Key responsibilities will include:
Implementing the Digital Enablement initiatives reflected in Group Strategy plus BAU initiatives seeking a balance of quick wins and strategic delivery;
Working with key stakeholders across IS, 3rd parties and other departments (particularly the Director of Product and Sales Management and his team) to understand business needs and shape long-term plans and budgets for this business area associated with Group Strategy and BAU.
Supporting the preparation of plans working with heads of other vertical IS functions, the Strategy Development & Co-ordination Function and other key stakeholders to determine how to manage cross-dependencies in the delivery of required functionality;
Supporting Project Managers in their area to construct viable execution plans;
Providing an active oversight role, working closely with business stakeholders, project managers and IS leadership team in ensuring the successful (time, cost, quality) delivery of initiatives and acting as the first level of escalation in the resolution of associated issues and risks;
Helping to transform the IS & Business Organisation along with influencing key suppliers including (the main group infrastructure provider) towards that CI / CD vision;
Ensuring appropriate risk management in Digital Delivery Projects;
Developing an understanding of the work of the Design Authority (DA) and the Enterprise Architecture Team (EAT) and their role in the PLC.
Working with the PMO and PLC to agree the engagement points between the Digital Delivery Teams and the DA & EAT;
Creating a constant focus on delivering Customer & Broker value through Digital Delivery;
Demonstrating tenacity and persistence for the achievement of CI / CD and combine this with a pragmatic approach; success here will underpin the continuous delivery of value to Brokers and
Customers;
Developing a culture of accountability through effective performance management and the pursuit of excellence in delivery Standards.
Working across the IS teams particularly Architecture, Engineering, Analysts and Quality teams to drive a DevOps & CI / CD capability;
Continuously working with your team and with and through your colleagues to improve the delivery of a CI / CD model including Version Control, Deployment Automation, Trunk-Based Development, Test Automation, Test Data Management, Shift Left on Security, Loosely Coupled Architecture,
Achieving alignment and effective co-ordination with the deliveries associated with the Front Facing Systems (Digital Enablement), Back Office Systems (Enterprise Business Applications) and Data & Analytics (CLE Analytics);
Liaising with the Head of CLE Analytics to support a DataOps model (Head of Analytics reports into Head of DE);
Supporting the strengthening of the team particularly Talent Development, Acquisition & Progression;
Essential Knowledge, Experience & Skills
Experience in a senior leadership role in an Insurance, Investment or Reinsurance organisation or
other Financial Services, (Sector Highly desirable, Senior Leadership role mandatory);
Expert understanding of the impact of digitisation on the Life & Pensions sector and on IS delivery;
10+ year's relevant Technology Delivery experience, especially with modern techniques and including
budgetary responsibility;
Expert in Project and Programme Management techniques with experience in traditional and newer
methodologies;
Proven track record in leading IS and cross functional fusion teams;
Excellent professional written and verbal communicator with a strong work ethic and outstanding
interpersonal skills - a strong focus on getting things done;
The ability to balance the needs and requirements of multiple stakeholders;
A commitment to maintaining highest standards of compliance and regulatory adherence;
3rd level qualification in Business, Finance or Technology related discipline is an advantage;
All interested candidates should send CVs to snix@morganmckinley.com
Morgan McKinley is acting as an Employment Agency and references to pay rates are indicative.
BY APPLYING FOR THIS ROLE YOU ARE AGREEING TO OUR TERMS OF SERVICE WHICH TOGETHER WITH OUR PRIVACY STATEMENT GOVERN YOUR USE OF MORGAN MCKINLEY SERVICES.
Consultant Details
Consultant Details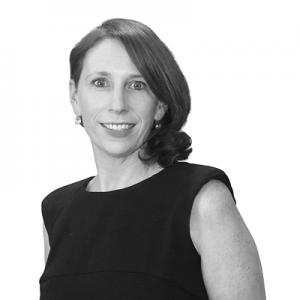 Susan Nix
Associate Director
01 4485694
snix@morganmckinley.com