Technical support Advisor German
Job Summary
Letterkenny
Permanent
BBBH776053
Apr 08, 2021
€20k​ - €30k
Job Description
Our client based in Letterkenny is seeking to grow their team substantially. This is an excellent opportunity for multilingual candidates that are looking for a career change into a business where yo
Technical Support Advisor (German)
Option to work Remote
Our client based in Letterkenny is seeking to grow their team substantially. This is an excellent opportunity for multilingual candidates that are looking for a career change into a business where your career can continuously grow.
The Technical teams work in a high profile, mission critical environment where early and appropriate responses are essential to providing technical support to the Business Partner Infrastructure.
This exciting opportunity will focus on supporting day-to-day monitoring and administration of applications as well communication with business partners & troubleshooting issues and offering services to our business partners.
Key Responsibilities:
Troubleshooting customer issues
Monitoring and supporting User-administration of applications
Monitoring of mailboxes
Video Conference Support
Mobile Support
Processing Service Requests
Queue Management
Helpdesk Support for technical issues and end user experience
Key Skills:
System administration knowledge of multiple server operating systems; Windows, Linux - RHEL, CentOS, Unix
Application & Web Servers - Tomcat, Apache, IIS
Databases - MS SQL, Sybase
Effective communications skills
Ability to multitask and work under pressure
Ability to Troubleshoot / Problem Solving experience
Customer Service experience
Record Management knowledge or experience
Proven strong written and verbal communication and interpersonal skills.
Multilingual - English and German
Self-motivated and willingness to learn
Proven ability to work well with technical and non-technical staff across numerous areas.
Suggest and implement Process Improvements and Innovations.
Proven ability to work independently on multiple tasks with commitment and willingness to see issues through to resolution
Excellent problem solving and Root Cause Analysis skills
Proficiency in understanding, analyzing and defining corrective actions from data provided in logs, traces, and heap dumps.
Working knowledge SharePoint
Working knowledge Salesforce
Desktop support experience
System administration experience
Degree or Certificate in I.T. or related discipline is preferred
ITIL certifications
Technical Support experience working in a technical support role Tier 1/Tier Two.
Key Attributes:
Communications
Problem Solver
Active Learner
Proactive
Innovative
Collaborative
Detail orientated
Self-motivated
Adapts to change
Analytical
Responsible
Negotiating
Time management skills
Reliable
Confident
If you are interested in applying for this role please hit apply or contact kohara@lacreme.ie or 061430939.
BY APPLYING FOR THIS ROLE YOU ARE AGREEING TO OUR TERMS OF SERVICE WHICH TOGETHER WITH OUR PRIVACY STATEMENT GOVERN YOUR USE OF LA CRÈME SERVICES.
Consultant Details
Consultant Details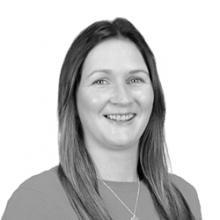 Katie O'Hara
Senior Recruitment Consultant | Multilingual, Sales & Marketing | Limerick
061430940
kohara@morganmckinley.com