Candidate Recruiter
Job Summary
Cork City
Permanent
TARCCORK0921
Dec 23, 2021
€26,000 - €30,000
Job Description
Candidate Recruiter
The Role
The role of the Recruiter will help us drive our business strategy forward to move into markets delivering talent throughout Ireland and Europe. As a Recruiter you will be responsible for developing and nurturing relationships within a range of candidate communities across Europe. Building relationships with key stakeholders, maintaining a positive 'can-do' attitude and being persistent in delivering a world-class service are all attributes that are required for this role. The core responsibility of this role is to develop sourcing strategies and approaches, to support the account management team supplying our clients with the best talent for their opportunities as efficiently as possible. You will be key in driving best practice sourcing strategies across the desk and will deliver an excellent candidate experience.
Responsibilities
Creating and developing an effective sourcing strategy to find top talent for client opportunities as efficiently as possible
Conduct comprehensive interviews with potential consultants to assess their suitability for opportunities, company fit, their motivations and to offer excellent market intelligence to assist them with their search
To deliver recruitment sourcing strategies to ensure a constant flow of high quality Consultants into pipelines and opportunities for some of the world's leading companies across the Life Science and Engineering sectors.
Using innovative sourcing methods to engage with candidates including bespoke sourcing technology, social media platforms, referral schemes, Boolean searching, writing creative relevant blogs etc
Meet defined daily metrics to build a deep network of talent across Europe to support our clients
Requirement
Previous candidate sourcing experience using sourcing methods and tools such Boolean searching
Google Searching, LinkedIn Recruiter and other social media platforms
Excellent Organisation skills required
A genuine interest in people and what motivates them is essential for this opportunity
Strong analytical skills
A creative and commercial mindset
This is an exciting time to join Morgan McKinley to play a key role taking the Technology & Life Science Contracting divisions to the next level delivering top talent across Ireland & Europe!
Consultant Details
Consultant Details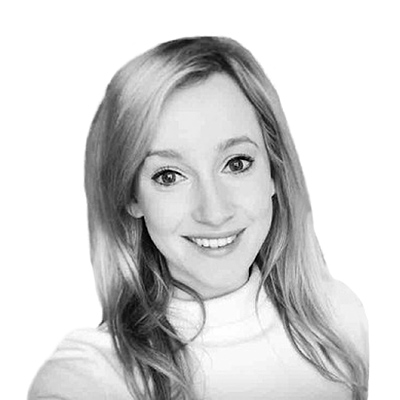 Louise Grimley
Senior Talent Acquisition Specialist
+353 (0)1 4321 555
lgrimley@morganmckinley.com