Diversity and Inclusion Committee
At Morgan McKinley D&I is an ongoing commitment. Our D&I Committee consists of employees from all areas of the business and has been operating since June 2015 in order to:
Set strategic direction and prioritise our actions globally
Increase and promote diversity and equal opportunities awareness within our business
Ensure that our candidate attraction and selection campaigns are in line with our diversity and inclusion strategy 
Set up a range of monitoring, benchmarking and feedback processes so that we can accurately measure our activity and outcomes
Enhance Morgan McKinley's corporate image, reputation and standing within the markets we operate
Career Ready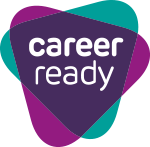 Morgan McKinley partners with Career Ready, a national charity that links schools and colleges with employers to help prepare young people for the world of work.
We help Career Ready provide a structured programme by running masterclasses and workplace visits to give 16-19 year olds the work experience and skills they need to be able to perform more effectively in the wider world. This highly successful programme, which has run for over ten years, is designed to complement students' studies.
Career Ready has a network of over 5,500 volunteers from 400 employers who have helped transform the lives of 30,000 young people in over 300 schools and colleges. 
Career Ready believe that every young person should have the skills, confidence and opportunity to enjoy a rewarding future. That's why they work across the UK to connect disadvantaged young people with the world of work, unlocking their potential and levelling the playing field.
98% of students on the Career Ready programme progress to a positive destination, compared to the national average of 86% of students from disadvantaged backgrounds.  
It's not just the students who benefit, our employees have reported that their experience with Career Ready has enhanced their development and helped them to demonstrate their corporate values.
We regularly host employability workshops and networking days for students from partnering colleges and schools. We provide a relaxed yet professional environment where students can network with Morgan McKinley recruitment specialists and receive advice about interviewing techniques and CV writing skills.
ENEI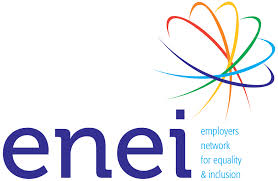 The Employers Network for Equality & Inclusion (ENEI) is the UK's leading employer network, covering all aspects of equality and inclusion issues in the workplace. We are currently using the tools and resources provided by ENEI to ensure that we are doing whatever it takes to remove any discriminatory barriers to recruitment.
As a member of ENEI, we are supported through:  
Research and campaigning: ENEI's employer led research underpins their national campaigns. Their current focus is raising awareness of unconscious bias and where this can occur throughout the employment cycle, training on which we currently offer to all employees.
Best practice advice and guidance: ENEI provides expert advice and guidance covering a range of inclusion and employment topics, such as recruiting diverse talent, flexible working, setting up employee network groups and understanding the law.
Employer led events: Enabling us to share our learnings and network with other leading organisations at roundtable discussions. These sessions cover current topics and include employer led talks, conferences and seminars.
Specialist training and consultancy support services: ENEI offers a unique and outstanding training and consultancy service that includes:
Unconscious bias research, training and auditing
Inclusive leadership and culture change
Policy reviews, strategy development and organisational diagnostics
Organisational Development and diversity benchmarking
Research shows that individuals perform better when they can be themselves at work. Morgan McKinley is helping lead the way by working with ENEI and utilising forward thinking practices from other leading employers.
Disability Confident Employer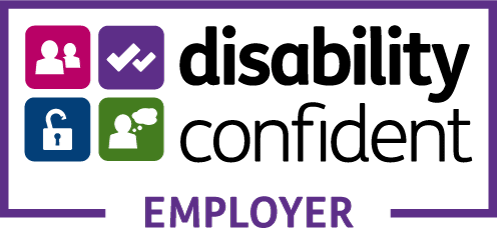 Disability Confident is a government led initiative which works with employers to challenge attitudes, increase the understanding of disability and remove barriers.
There are nearly 6 million people of working age in the UK who are disabled or have a health condition. There has historically been a large gap between the number of disabled people employed compared with non-disabled people.
The aims for Disability Confident are to:
Engage and encourage employers to become more confident so they employ and retain disabled people
Increase understanding of disability and the benefits of employing or retaining disabled people
Increase the number of employers taking action to be Disability Confident
Make a substantial contribution towards halving the disability employment gap
We are committed to reducing the disability employment gap. By building a reputation as a Disability Confident employer that actively seeks out and hires skilled disabled people, we are helping to positively change attitudes, behaviours and cultures, not just in our immediate business, but across our networks, supply chains, and the communities around us.
Leadership Through Sport & Business

Leadership Through Sport & Business is a social mobility charity that prepares and supports bright young people from disadvantaged backgrounds into meaningful roles within IT and finance within major firms. They work tirelessly to make sure those at risk of under-employment find careers equal to their ambition and ability, and can contribute from their first day on the job. 
Morgan McKinley is proud to be associated with Leadership Through Sport & Business and we aim to fully support their young people by providing a number of services recruitment advice, interview preparation, mentoring and introductions to future employers.
Dress For Success
In 2015 we launched a global partnership with Dress for Success, a global not-for-profit organisation that promotes the economic independence of disadvantaged women by providing professional attire, a network of support and career development tools to help women thrive in work and in life.
Our employees have the opportunity to offer their support through mock interviews or CV tips, as well as by becoming a mentor when they can help an individual to remain focused on her goals and empowered to succeed.