Women in Accounting & Finance - Duha Zaater, McDonald's

To celebrate International Women's Day on March 8th, this week we will be bringing you a series of guest blogs from leading senior females in Accounting and Finance. They will be discussing their success, career-defining moments and what advice they would give to another female looking to pursue a similar career. This is what Duha Zaater, Head of Global Finance Services at McDonald's, Australia had to say.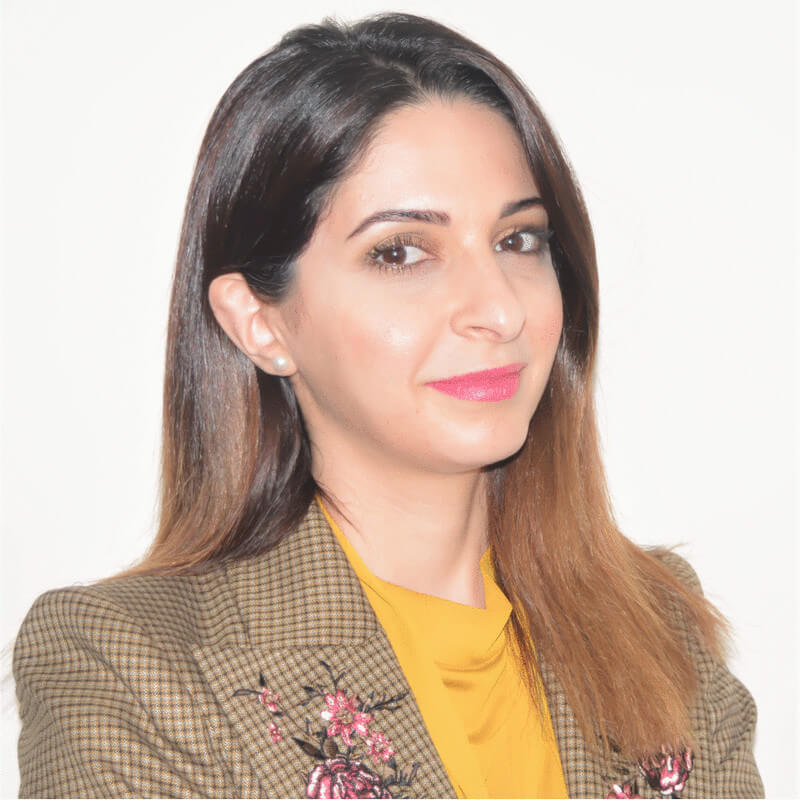 Profile: Duha joined McDonald's Australia in November 2017. She has over 15 years' experience, both in Australia and internationally, in senior finance leadership roles across multiple industries, including Financial Services, Manufacturing and Industrial Engineering.
Duha returned from Dubai last year, where she worked for US Fortune 100 Listed companies such as Zurich Insurance and Johnson Controls International. In these roles, Duha successfully led finance teams on multibillion-dollar portfolios in areas including financial control, CapEx investment, financial planning, and forecasting and business performance management throughout the Middle East, Africa and part of Europe.
In addition to having a multitude of experience in driving operational accountability, Duha specialises in partnering with business on defining and executing new strategic directions, sales and operations reviews, cost/benefit analysis of new business, and business transformation and remodelling.
Duha has a Bachelor of Business in Management Information Systems, a Masters of Business Administration in Information Technology. She has also completed several executive education programs at Harvard Business School in Strategic Financial Analysis and Business Negotiations and is currently completing a Masters of Laws in Commerce and Finance at the London School of Economics.
What are the key habits that you feel make you successful?
Ability to understand any situation and gather facts over emotions first before forming an opinion or judgement. Resilience, adaptability, the ability to articulate and communicate a point of view and finally humility and humbleness.
What's the most valuable piece of advice you have received in your career and how did it help you?
There are a few actually, one would be to always think objectively about things at work. Not to take it personally and remove self when looking at things. Pass on the advice or the recommendation based on what's best for the team, function and the organisation. This helped me in giving objective and best value add recommendations and to build credibility as a reliable and objective business partner.
What's the most challenging situation you have faced in your career and how did you overcome it?
Every role I have had, I was able to learn and grow only through the challenges it had and the more intense the challenge is, the greater the personal development that I get from it. The key to overcoming challenges in career and in life is to take oneself from the victim mentality and from blaming others, whatever the circumstances were, and focus on what could have you done better and also focus on the lessons learned that would help you develop in your career as a leader. Emotional awareness is very important especially when someone is going through the challenge. Be aware of your feelings and learn how to manage them positively, therefore, helping yourself get the best outcome in every situation.
How do you approach making a difficult decision?
Objectivity is key. The decisions we take for the company or for our careers have to be based on objective judgment considering multiple dimensions and implications. I tend to involve experts who have more experience than I do in areas which I feel could be grey areas and get their advice as well. This would normally help draw the light on a dimension that I could not have incorporated. Then I try to balance the input with my judgment with the intention of being fair as much as possible to everyone impacted by the decision. Not everyone is going to be happy and you normally have winners and losers. After the decision is made and implemented, I give myself some time to reflect on what could I have done better and lesson learned then when my timeline is on, I file it in my brain and move on.
What do you believe will be the most in-demand skills over the next 10 years within Accounting and Finance and why?
Adaptability, agility and emotional intelligence will be key success skills in the next 10 years and as the world goes through significant technological revolution across all disciplines. Keep an open mind to adopting new approaches, technologies and ways of work that are going to be very different from how we saw our parents work and how we were taught at school. Ride the wave, embrace it and create new ways to optimise on what's coming rather than seeing it as a threat to your career whether it is robotics, advanced data analytics or artificial intelligence. They are here to aid our advancement as human beings. Once one acknowledges this one will easily adapt and also will easily find ways to develop and optimise on these technologies.
Join in on the conversation on Twitter for this years' International Women's Day using the hashtag #BalanceforBetter