Read time: 3 mins mins read
Translation Language
English
Morgan McKinley has been named one of Australia's Best Places to Work, announced at the Great Place to Work Australia awards ceremony.
Having operated in the Australian marketplace since 2007, this was the first year that the company applied for this prestigious workplace endorsement. Despite being told it was highly ambitious to feature in the list, on their first attempt, Morgan McKinley has made the Top 50 and placed 10th in the under 100 employees category.
"We are absolutely delighted with this result, especially given this was the first year that we applied for this award," say Joint APAC Managing Directors, Vanessa Harding-Farrenberg and Louise Langridge (pictured below).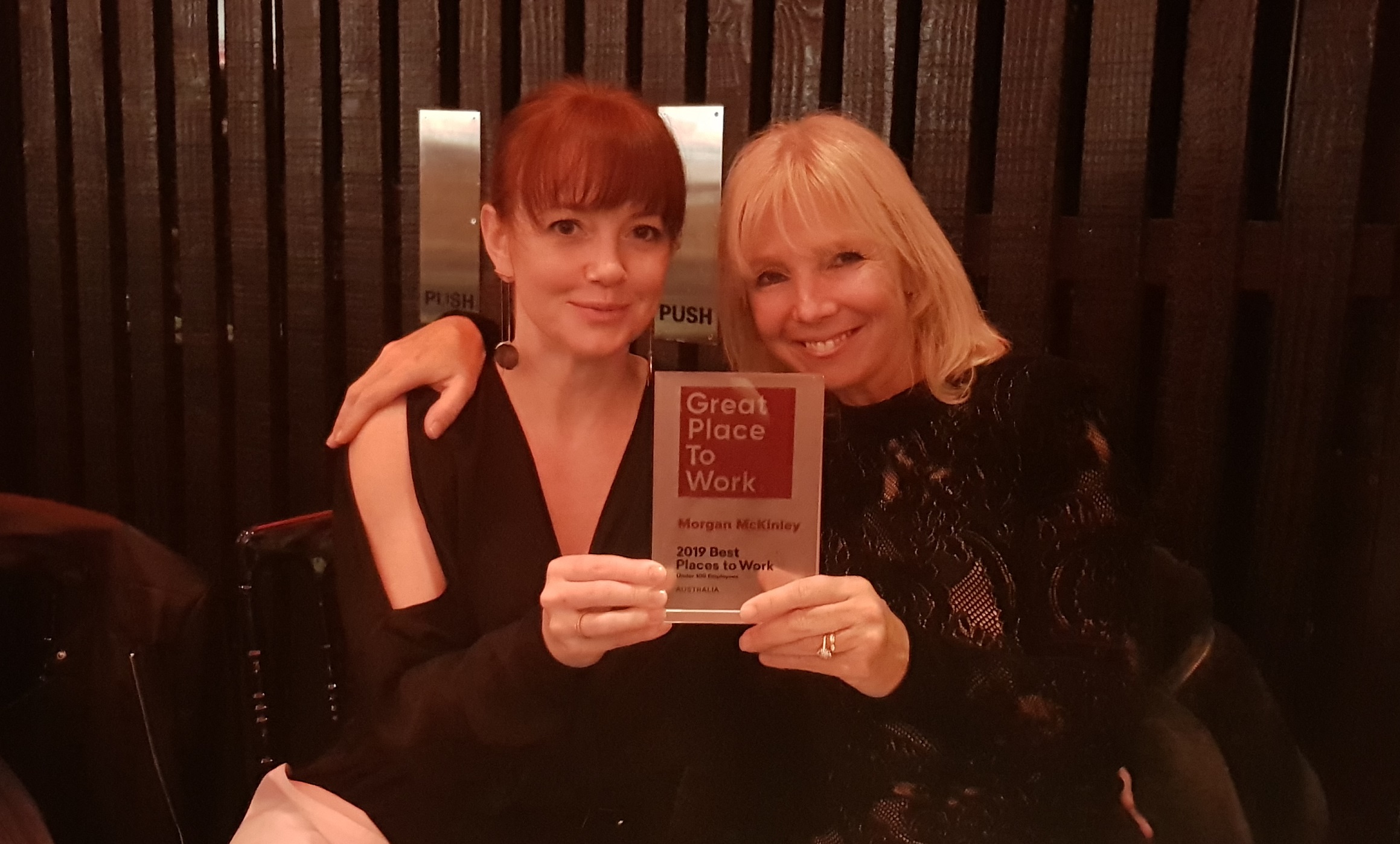 Morgan McKinley has nine offices across the globe, and the Sydney office is the second within the global business to enter and make the Best Places to Work Top 50 list. The office in Ireland (where the company was founded over 30 years ago) have achieved highly at these awards for a number of years now, with the office recently being awarded the 6th best organisation to work for in Ireland.
The application process is one that leaves no stone unturned - there were over 200 questions that need to be addressed alongside an engagement survey that was sent to everyone in the business. For many organisations, this survey can be the 'make or break' step in the application process as it lets the employees do the talking.
Results from this survey are benchmarked against 100,000 employees in Australia. Morgan McKinley did not just meet the benchmark criteria - they exceeded it in many areas, with 98% of the team saying that the company is indeed 'a great place to work' (2018's award winners had a combined average of 94%, and last year's average for the recruitment industry was 85%). Responses showed particular areas of strength for Morgan McKinley, including employees feeling empowered, secure in their jobs, and engaged with their roles and the business.
So what was the key to our success?
"We have built the business up over the past 12 years based on our core values" says Harding-Farrenberg. "Culture is an incredibly important factor within the workplace, and we feel we have created a culture that allows our employees to really be the best versions of themselves, both professionally and personally."
"We believe, when you look after your employees, they, in turn, look after your customers. Over the years we have put many systems in place that show we are listening to our employees - we have adopted flexible working practices, provided unique staff incentives, and even revamped our career progression journey, based on feedback from our people."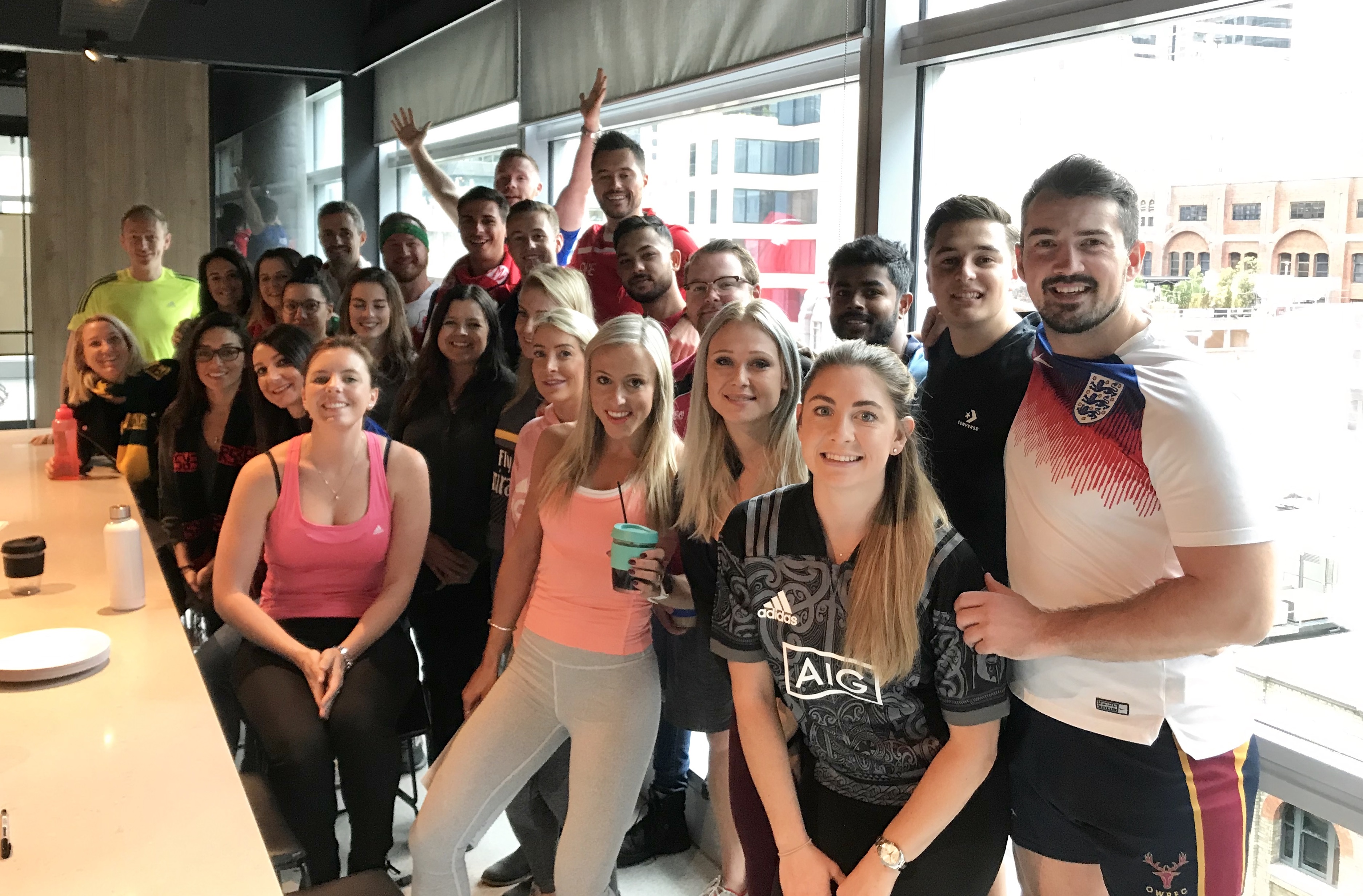 "That's not to say the job is completely done. As a business we are always striving to improve the lives of our people. This process has given us fantastic impartial insight, allowing us to create further change so we can continue being one of Australia's best places to work."
About Great Place To Work Australia
Great Place to Work Australia, part of Great Place to Work Inc, is a global research and consulting firm specialising in employee engagement, organisational alignment, and its effect on high-performance workplace cultures. Through proprietary assessment tools, including Trust Index® Employee Engagement Survey and Culture Audit®, Great Place to Work provides the framework and expertise needed to create, sustain, and recognise outstanding workplace cultures.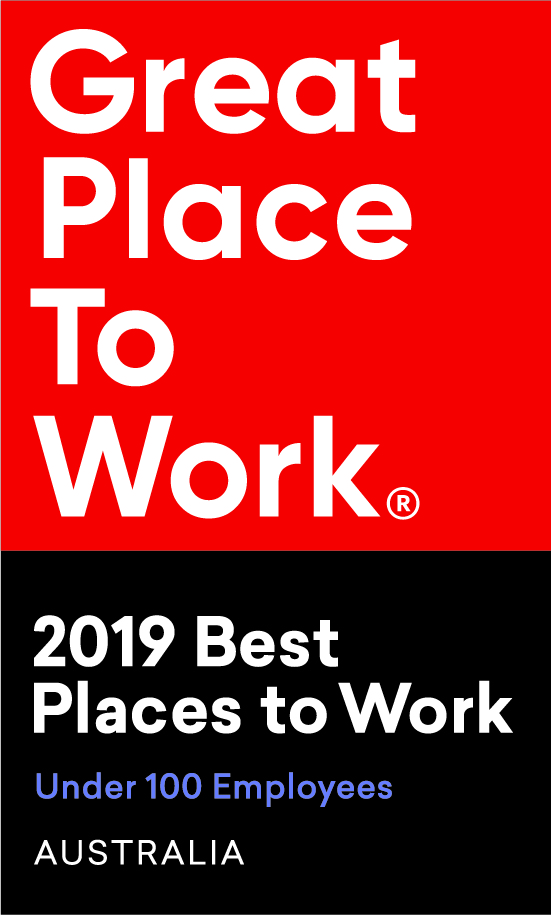 About The Best Places To Work In Australia Benchmarking Study
Companies nominated for the Best Places to Work benchmarking study must go through an application process and are selected and ranked on the basis of employees' responses to our Trust Index© Employee Engagement Survey (2/3 of the score), which measures employee perceptions of their workplace. The Culture Audit©, completed by management and evaluated by the Great Place to Work® Australia research team, accounts for 1/3 of the total score. Companies receiving high scores on these assessments appear on our national Best Places to Work lists; the highest scores enjoy the highest rankings.